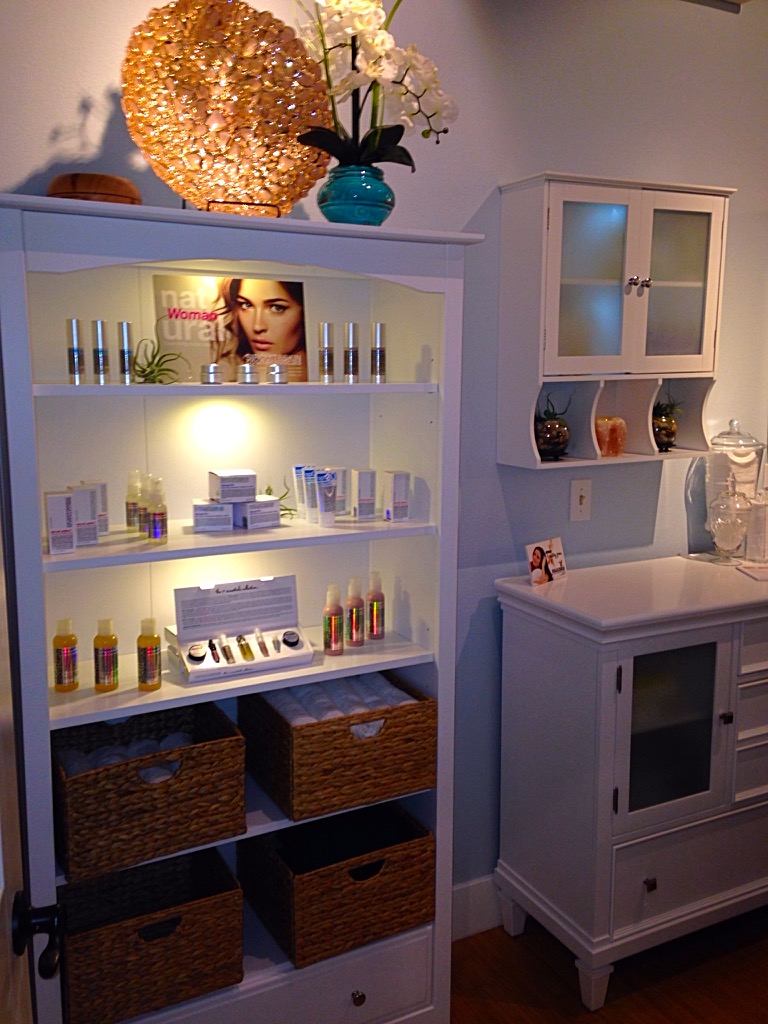 Which Facial Is Right For Me?
B'Inspired Signature Facial  – 80 Minutes
This decadent facial experience is designed to cleanse, remove dead skin cells, stimulate cellular turnover and improve the skin's condition. We completely customize this facial for you using specifically chosen ingredients for your skin's needs using all natural, organic and scientifically proven ingredients.  We include a relaxing massage of the face, neck, shoulders and décolleté. Stimulating yet soothing, leaving your skin feeling renewed.
BeeDazzle Revitalizing Facial – 60 Minutes
BeeDazzle Revitalize delivers quality rejuvenation without fuss or downtime by uniting refinement and recovery in one unique formulation. Sensitive-friendly AHAs (mandelic and lactic) recondition skin's texture and complexion while bioactive Manuka Honey nurtures healing with anti-inflammatory, antimicrobial and conditioning effects.
B'Incredible Enzymes Facial – 60 Minutes
A powerhouse against lusterless skin, Incredible Enzymes optimizes skin's complexion at a surface and cellular level using a blend of botanical exfoliating enzymes and refinement assistants that work together to rejuvenate texture and tone for clarity that can be felt and seen.
B'Radiant Hydrating Facial – 60 Minutes 
This relaxing customized facial incorporates deep pore cleansing, exfoliation with steam, skin analysis, extractions, a relaxing massage of the face, neck, shoulders and décolleté, a masque application for the best skin protection and hydration, toner and moisturizer. 
MySkinBuddy™ LED Light Therapy (Add-On)
MYSKINBUDDY™ is the revolutionary facial device that utilizes four proven technologies to help achieve a clearer complexion, brighter and even skin tone, and a more youthful appearance.
Multiple benefits include enhanced product penetration, reduced redness and inflammation, stimulates collagen renewal and skin rejuvenation, deeply cleanses and gently exfoliates dead skin cells, reduces the appearance of fine lines, wrinkles and pores and kills P. acnes bacteria that leads to acne formation.
Back Treatment – 45 Minutes
This treatment is customized according to your specific needs and is intended to detoxify, rejuvenate, and smooth every inch of the back area. This facial includes; skin analysis, cleansing, exfoliation, steam, mask, extractions, toner, and moisturizer.
Clients who book a series of 4 or 6 facials receive a discount.
What is Microdermabrasion?
Microdermabrasion is a non-invasive progressive treatment which is effective for skin resurfacing, fine lines, texture, pore size, age spots and acne.
What is Microcurrent?
Microcurrent, also known as "the lunch time face lift" is a a non-invasive progressive treatment which aids in reducing the signs of aging by using a low level of electricity that mirrors the body's own natural electrical impulses. When used in conjunction with specialized products and manual manipulations, these tiny microcurrent impulses stimulate your body's currents, which result in visible firming and smoothing of the skin. Skin is re-hydrated, circulation is improved, and a revitalized appearance is achieved after the first treatment.
About Hale & Hush ~ Sensitive Skin Specialist
Spectrum of Sensitivity ~ Sensitive skin can range from mild or periodic sensitivity due to stress, environment, hormones, and chemical irritants, all the way to severe or chronic sensitivity from serious health challenges and the treatments or medications that accompany them. Hale & Hush products address the wide spectrum of issues your sensitive clients present.
 Anti-Aging for Sensitive Skin ~ Hale & Hush products employ key ingredients to mediate sensitive skin issues first and foremost. Unlike other sensitive skin lines, however, we also utilize gentle but highly therapeutic ingredients to repair and promote a healthy skin barrier. This is critical to prevent premature aging due to the dryness, fragility and overall cellular stress experienced by sensitive skin. We choose ingredients that support the principles of corneotherapy, which corrects problem skin conditions and prevents the breakdown of the delicate skin barrier.
Superior Ingredients ~  Hale & Hush utilizes ingredients from natural and sustainable plants, flowers and algae. Our proprietary blends of botanicals, nutritional and biotech components are strategically balanced for sensitive skin stages. In the short-term, skin is soothed and comforted; in the long-term, the strategic introduction of these superior ingredients will strengthen and revitalize the skin. Our Saffron Meristem Cream is an example of a "first of its kind" anti-aging moisture cream that fuses the best of nature, science, and sustainable ingredients – and is perfect for sensitive skin.
The "No" Ingredients ~ The Hale & Hush line of clean, pure products contains none of the ingredients known to be sensitizing or allergenic. The "NO" ingredients include gluten, sulfates, parabens and other harsh preservatives, non-chiral ingredients such as dl-tocopherol, and any other known irritants. While most products are unscented, some natural ingredients (such as botanical oils) have a natural, gentle (not sensitizing) scent.
 Sensitive Skin Specialists ~ Hale & Hush is the only professional brand to focus exclusively on products for sensitive and health-challenged skin®. Other brands may claim one or two products for sensitive skin. Only Hale & Hush offers everything your current or future clients with sensitive skin want in their skincare products.
Facials:
B'Inspired Signature Facial …………………..   $120
            Series of 4………………….   $450
            Series of 6………………….  $660
BeeDazzle Revitalizing Facial..………………..   $95
            Series of 4………………….  $350
            Series of 6…………………. $520
B'Incredible Enzymes Facial ………………….   $95
            Series of 4…………………..  $350
            Series of 6…………………..  $520
B'Radiant Hydrating Facial…………………….  $75
            Series of 4…………………..  $280
            Series of 6…………………..  $415
LED Light Therapy (Add-On)………………… $25    
Back Treatment…………………………………….  $60
Hair Removal:
Brow Shaping (Mapping)………………    $25
Brow Maintenance……………………….    $15
Lip……………………………………………….    $15
Chin………………………………………………  $15
Nose……………………………………………… $15
Ear………………………………………………..  $15
Full Face ………………………………………    $45
Underarm …………………………………….   $25
Shoulders………………………………………  $30+
Chest or Back ………………………………    $50+
Bikini …………………………………………….   $30+
Brazilian…………………………………………  $70+
Half Leg ………………………………………….  $40+
Full Leg ………………………………………….. $65+
Lash Tinting & Extensions:
Brow Tinting…………………………………….  $25
Lash Tinting..…………………………………..   $25
Lash Extensions – Classic Full Set………………  $100+
Lash Extension – Classic Fill…………..…………   $65+
Lash Extensions – Hybrid Full Set………………  $130+
Lash Extesnsion – Hybrid Fill…………………….. $75+
Lash Extension – Volume Full Set………………. $145
Lash Extension – Volume Fill……………………… $85+
Makeup:
Makeup Application ……….    $55+
Bridal Makeup Trial…………    $75+
Bridal Makeup………………….   $85+
Wedding Party Makeup…….   $65+
Lash Application………………..  $10
Microcurrent………….……………..    $95
            Series of 6 ……………………..   $485
            Series of 12 ……………………    $970
Microdermabrasion (Face) ……………….    $70
             Series of 4…………………..    $250+
             Series of 6……………………   $410+
Decollate & Hands (Add-On)………………    $30