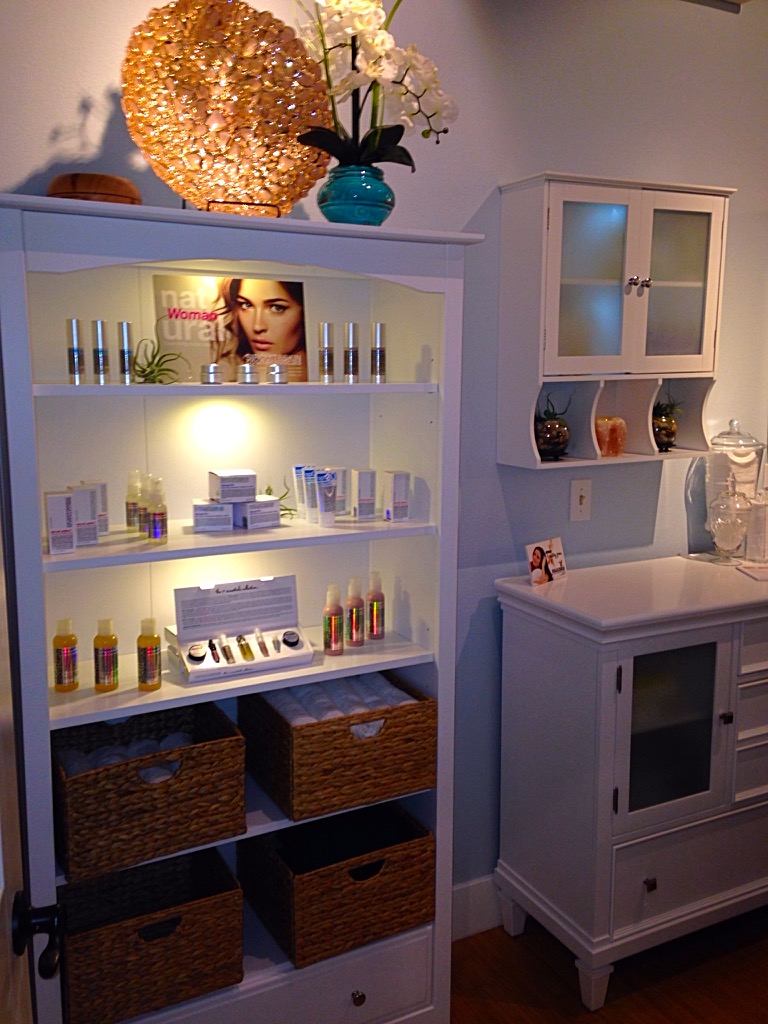 Which Facial Is Right For Me?
B'Inspired Signature Facial  – 80 Minutes
This decadent facial experience is designed to cleanse, remove dead skin cells, stimulate cellular turnover and improve the skin's condition. We completely customize this facial for you using specifically chosen ingredients for your skin's needs using all natural, organic and scientifically proven ingredients.  We include a relaxing massage of the face, neck, shoulders and décolleté. Stimulating yet soothing, leaving your skin feeling renewed.
B'Clear Clarifying Facial – 60 Minutes
This extremely effective Mandelic Acid (10%) enzyme, fruit and flower acid professional treatment peel that will clarify, rejuvenate, and improve the appearance of your skin. Designed to deep clean pores, decongest skin, clarify and clear blemishes from skin, prevents scaring while providing collagen support, balance and healing.
B'Youthful Anti-aging Facial – 60 Minutes
This intensely hydrating, medium strength facial treatment combines 10% L-Lactic Acid and Retinol to encourage cell renewal and improve overall radiance, with Fiflow® BTX to encourage cellular respiration. Fiflow® BTX instantly revitalizes newly exposed skin cells by infusing oxygen into your skin while performing as a relaxer to deliver anti-wrinkle results.
B'Radiant Hydrating Facial – 60 Minutes 
This relaxing customized facial incorporates deep pore cleansing, exfoliation with steam, skin analysis, extractions, a relaxing massage of the face, neck, shoulders and décolleté, a masque application for the best skin protection and hydration, toner and moisturizer. 
Vitality™ Signature Treatment Protocol – 30 Minutes 
This is a professional Vitamin A treatment designed to increase cell turnover and encourage healthy cellular growth while dramatically reducing the appearance of aging and photo-damage, improving tone and texture, normalizing sebum production, and stimulating the production of collagen and elastin.This treatment is ideal for mature, oily, combo and/or problem skin (acneic, hyperpigmentation).
The SIRCUIT® Vitality™ Signature Treatment is recommended as a series of 4-6 treatments, with 2-3 weeks between each treatment.
B'Expressive Mini Facial – 45 Minutes
 Our Express Facial incorporates deep pore cleansing, exfoliation with steam, skin analysis, extractions, and a balancing masque for optimum results, toner and moisturizer.
Back Treatment – 45 Minutes
This treatment is customized according to your specific needs and is intended to detoxify, rejuvenate, and smooth every inch of the back area. This facial includes; skin analysis, cleansing, exfoliation, steam, mask, extractions, toner, and moisturizer.
Clients who book a series of 4 or 6 facials receive a discount.
What is Microdermabrasion?
Microdermabrasion is a non-invasive progressive treatment which is effective for skin resurfacing, fine lines, texture, pore size, age spots and acne.
What is Microcurrent?
Microcurrent, also known as "the lunch time face lift" is a a non-invasive progressive treatment which aids in reducing the signs of aging by using a low level of electricity that mirrors the body's own natural electrical impulses. When used in conjunction with specialized products and manual manipulations, these tiny microcurrent impulses stimulate your body's currents, which result in visible firming and smoothing of the skin. Skin is re-hydrated, circulation is improved, and a revitalized appearance is achieved after the first treatment.
About Sircuit Cosmeceuticals
At the forefront of the pure skincare revolution, SIRCUIT® Cosmeceuticals has been committed from day one with providing high-performance skin care, truthful marketing, and extensive ingredient information.
Using the finest ingredient technology available, SIRCUIT® Cosmeceuticals goes way beyond regular topical skin care; this is skin care at the molecular level! Experts agree that our advanced formulas, supercharged with Chirally Correct ingredient technology certainly "raises the bar" and that this targeted, science-based approach to beautiful skin is here to stay!
SIRCUIT® Cosmeceuticals' skin treatment solutions are uniquely formulated without the use of chemical parabens, added fillers, artificial colors, artificial fragrances, and no animal testing… long before it became a popular strategy to do so.  Combined with individual client support, including one-on-one consultations, our goal has always been to be able to help everyone achieve the maximum in skin health and anti-aging wellness, by providing top quality, results-driven skin care products.
Facials:
B'Inspired Signature Facial …………………..   $120
            Series of 4………………….   $432
            Series of 6………………….  $612
B'Clear Clarifying Facial..………………….   $95
            Series of 4………………….  $342
            Series of 6…………………. $485
B'Youthful Anti-aging Facial ………………..   $95
            Series of 4…………………..  $342
            Series of 6…………………..  $485
B'Radiant Hydrating Facial………………..  $65
            Series of 4…………………..  $240
            Series of 6…………………..  $360
Vitality™Signature Treatment Protocol…….. $65
            Series of 4…………………..  $240
            Series of 6…………………..  $360
B'Expressive Mini Facial………………….  $55
Back Treatment…………………………..  $55
Hair Removal:
Brow Shaping (Mapping)…………….    $25
Brow Maintenance……………………….    $15
Lip Wax………………………………………    $10
Chin……………………. ………………….  $10
Full Face ……………………………………..  $35
Underarm …………………………………….  $20
Forearm ……………………………………….  $25
Full Arm ………………………………………..  $35
Stomach……………………………………..   $40+
Chest or Back ………………………………    $50+
Bikini …………………………………………….   $35+
Half Leg ………………………………………….  $40
Full Leg ………………………………………….. $65+
Lash Tinting & Extensions:
Brows…………………………………….  $20
Lashes…………………………………..   $25
Lash Extensions Full Set………………  $130
Lash Extension Fills (4 week)…………   $65
Makeup:
Makeup Application ……….    $40
Bridal Makeup Trial…………    $50
Bride's Makeup……………..   $75
Wedding Party Makeup…….   $50
Microcurrent………….……………..    $95
            Series of 6 ……………………..   $485
            Series of 12 ……………………    $970
Microdermabrasion……………….    $70
             Series of 4…………………..    $250
             Series of 6……………………   $370