Best Boutique Beauty Salon in Ashland, OR.
We believe feeling good on the inside is just as crucial as looking good on the outside – because when you look your best, you feel your best. We believe beauty should be attainable for everyone, that's why we offer hair, makeup, waxing, skincare services, and more at B'Inspired Studio. 
At our beauty salon in Ashland, OR, we tailor each experience to our clients because we understand that everyone is unique. From the variety of services we offer to personalized attention, we want you to feel like your best self when you step out of our door.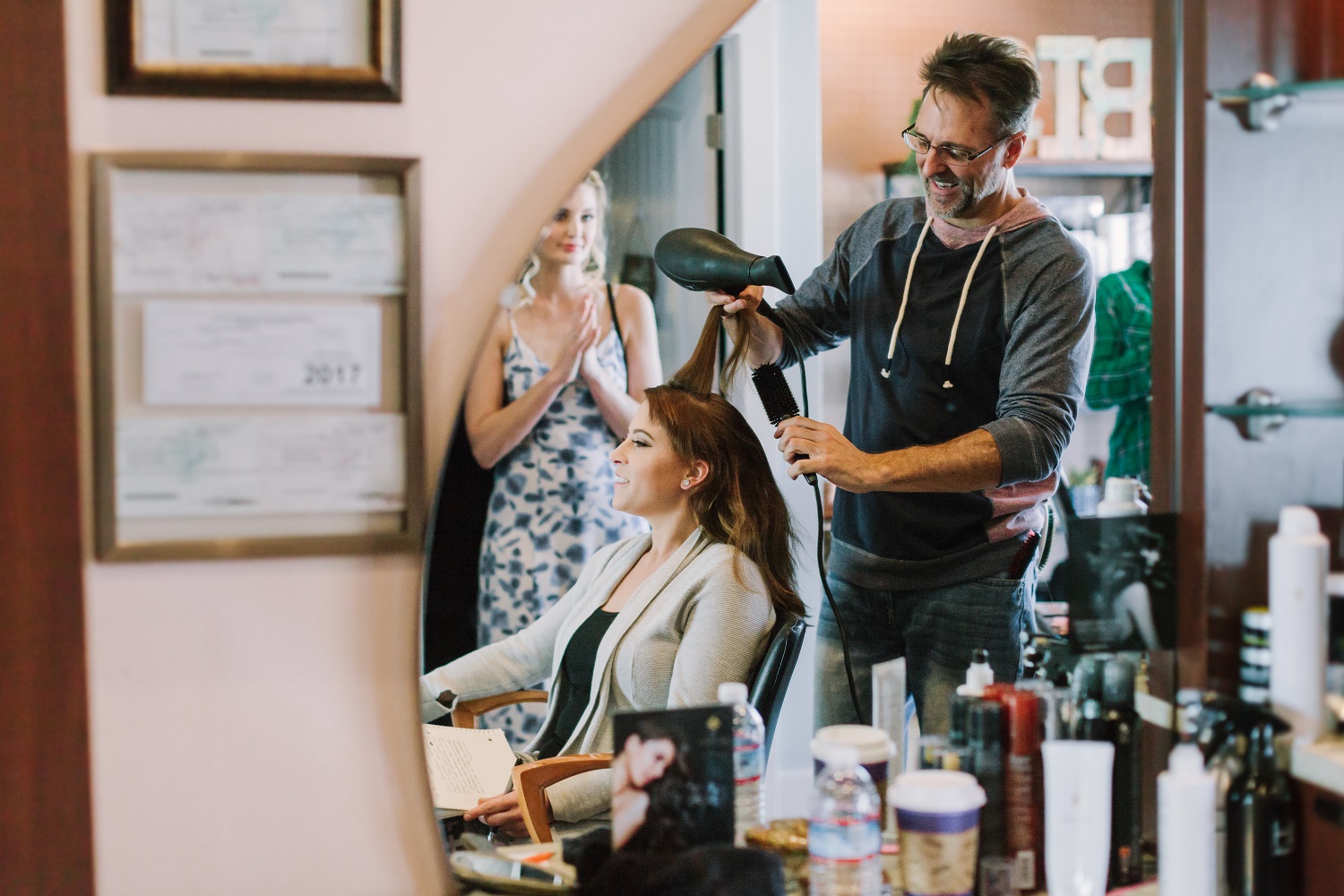 Innovative Beauty Services
B'Inspired Studio is the leading boutique beauty salon in Ashland, OR. We offer hair services, wedding packages, makeup enhancements, and more to help you feel beautiful and confident. Our team of experts is dedicated to your satisfaction.
We know how important it is to look your best for your wedding or big event. The last thing you want to do is worry about your makeup; that's where we come in! Our makeup services accentuate your natural beauty with a range of looks, from minimalistic to full glam. Regardless of your style, our team of skilled makeup artists will work with you until you're satisfied.
Seeing the look on our client's faces when we create the hair of their dreams is why we do what we do. We offer a wide range of hair salon services in Ashland – from hair cuts and color to hair extensions; we do it all! Our talented stylists work closely with you to find the perfect style for your hair.
Being part of your big day is one of our favorite parts of working in the beauty industry. We ensure every bride feels their absolute best on their big day. We offer a wide range of wedding services, from hair and trial makeup to full bridal beauty packages. Our team will work with you to ensure your wedding day beauty look is everything you've ever dreamed of and more.
We think the products we use are the most important part of each client's visit because the products we use reflect the quality we offer. We feature Paul Mitchell, LOMA, and Amika for all our client's hair to keep them feeling clean, fresh, and confident. Our blonding services are always fortified with Olaplex Bond Repair Oil, during the lightening process, at no extra charge. Additional stand-alone Olaplex treatments are available post-coloring to stabilize your hair after bleaching. All our hair products are perfect for any kind of hair – perfectly crafted, clean, green, and cruelty-free products for everyone. We only use natural, sustainable plants, flowers, and algae ingredients from Hale & Hush and QULCBD Skincare for skin care. The blends of unique botanicals, nutrients, and biotech components are expertly balanced for different stages of sensitive skin. 
If you want to feel more confident and relaxed in your appearance, our skincare services are perfect for you. Our Esthetician offers relaxing facials and custom-tailored treatments to help you look and feel your best.
Increase Your Confidence Today!
If you're looking to take your beauty to the next level, then B'Inspired Studio is your boutique beauty salon! At our beauty salon in Ashland, OR, we want you to feel amazing not only on the outside but also on the inside. Our professional team provides various services designed specifically for you so that you can achieve your aesthetic goals. 
Everyone deserves to feel their best, and our team is dedicated to helping you achieve that. We only offer the best quality services and products to our clients. Contact us today to book your appointment!